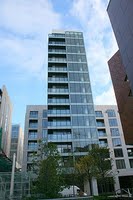 Over the last 10 years the landscape of
South Dublin
has changed completely, from the redevelopment of
Sandyford Industrial Estate from mainly Industrial to now a living and leisure area.
Dundrum Village
, once a quaint area mainly to live with its leafy roads and mature housing estates is now a major shopping district and entertainment place.
With Sandyford Industrial Estate, the changes there are so dramatic. Once it was the home of mainly small to medium warehouse's and industrial units, to now a major hub of International business with many large European headquarters of large multi-national companies (Microsoft). There now is several hotels, a hospital, cinema, shopping centre, Luas, and now their are thousands of high quality apartments for the local workforce.
Seed Newsvine
Labels: Economics, Finnegan South Dublin Property Experts, Future Business Client, South Dublin Property Market, Website Content